Welcome to Nature Quest Summer Camp! We are so excited to be setting off on adventures aboard The Nature Bus with your child this summer!
Week 1: June 26-30
Week 2: July 10-14
Week 3: July 24-28
Week 4: August 7-11

Each day will be packed with opportunities to observe, experience, and learn about nature. The overall "vibe" of our camp is a peaceful feeling. Camp days are filled with zen-like, relaxed activities to encourage children to use their senses to experience nature in a manner in which naturalists approach the natural world. Our goal is to awe children, inspire a sense of wonder, and develop their naturalist skills.

We will visit different nature destinations daily, including First Landing State Park, Sandy Bottom Nature Park, Lake Smith/Lake Lawson Natural Area, Kiptopeke State Park, farms, beaches, museums, and many more parks and green spaces!

Over the four (4) weeks, planned activities include hiking; a nature scavenger hunt; a sensory walk; nature museums; binocular skills; pitching a tent; knot tying; a lighthouse visit; dinosaur park; blueberry picking; sunflower painting; animal petting; watercolor painting; seining; eco arts and crafts; planetarium show; sun-printing; botany/plant ID; bird identification; nature journaling; local tree ID; dichotomous key activity; measure a tree; beach visit; swimming; sand sculptures; duck/waterfowl ID; tea party in the forest; shelter building; geocaching; fairy gardens; nature charades; explore different ecosystems; amphibian and reptile ID; water/net play; arboretum; nature meditations; cloud gazing; kite flying; nature board games, and more!

In case of rain, we will still have plenty of fun-filled nature activities planned! These include observing clouds underneath our clear umbrellas, playing nature board games in tents, exploring the Sandy Bottom Nature Center, watercolor painting under covered areas, and camping activities inside yurts.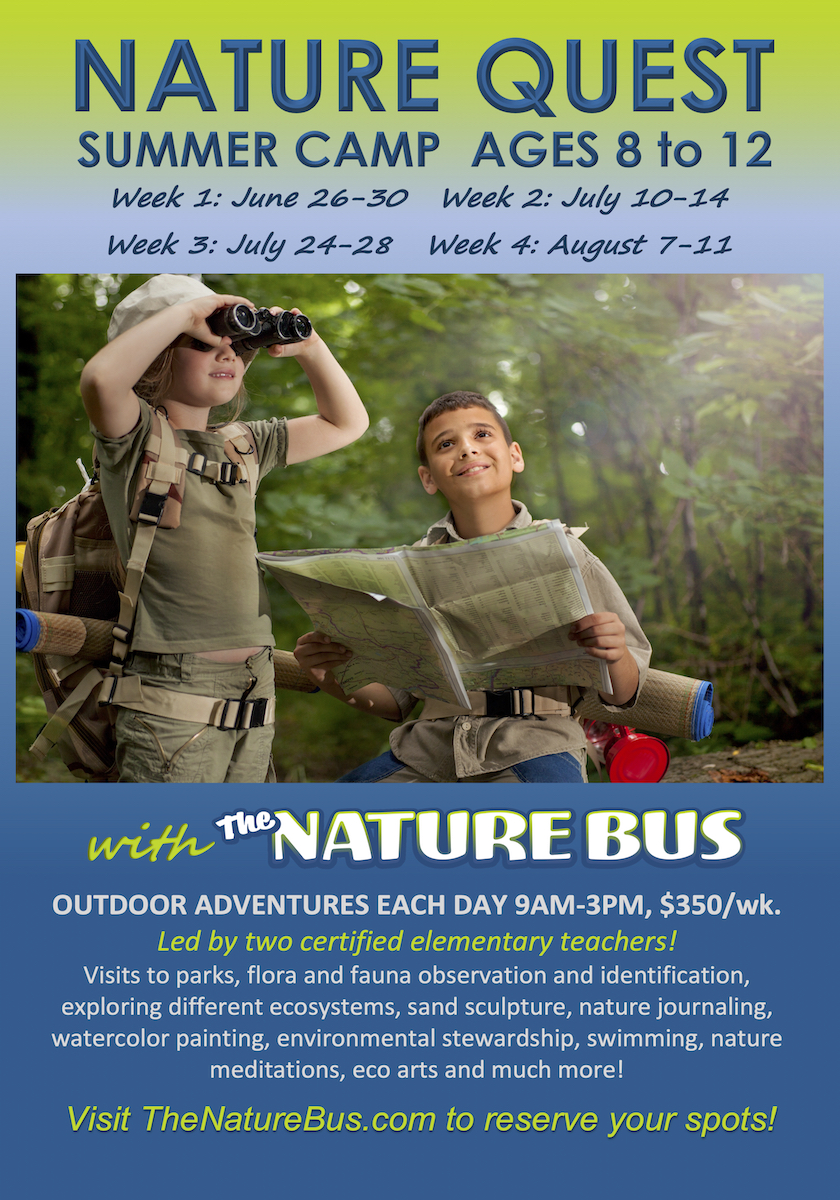 Business Review