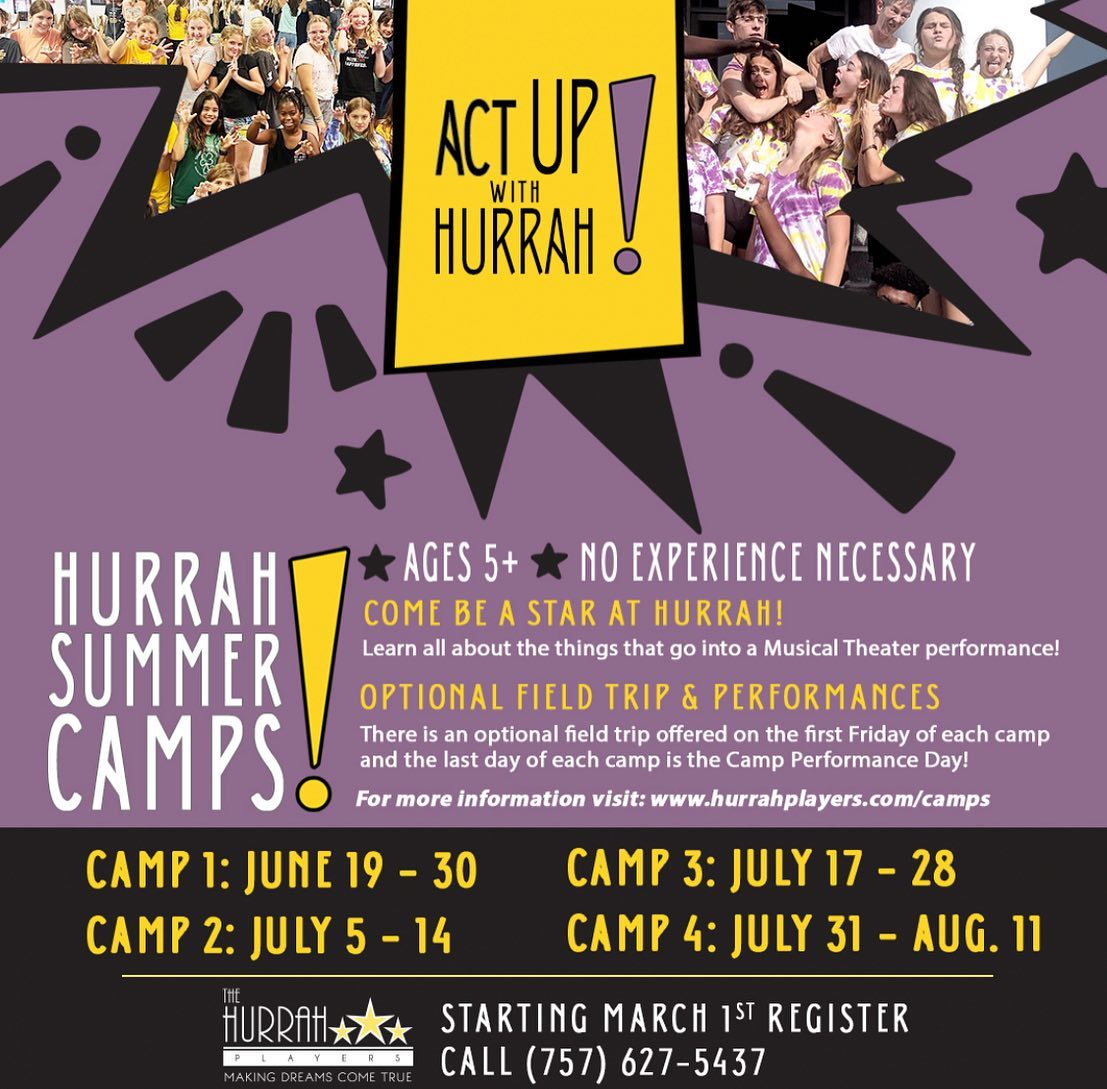 Come be a Star at Hurrah and learn a little bit about all the things that go into a Musical Theater performance! These interactive camps will have fun show themes and our younger campers will get a sampler in all it takes to be in a show.
CAMP 1: JUNE 19-30
Camp tuition: $425
CAMP 2: JULY 5-14
Camp tuition: $375 (shortened camp due to the July 4th holiday)
CAMP 3: JULY 17-28
Camp tuition: $425
CAMP 4: JULY 31 - AUG. 11
Camp tuition: $425
Enrollment fee: $25 for students not registered for classes. Show day is the last Friday of each camp.
Ages: 5 and up
Business Review