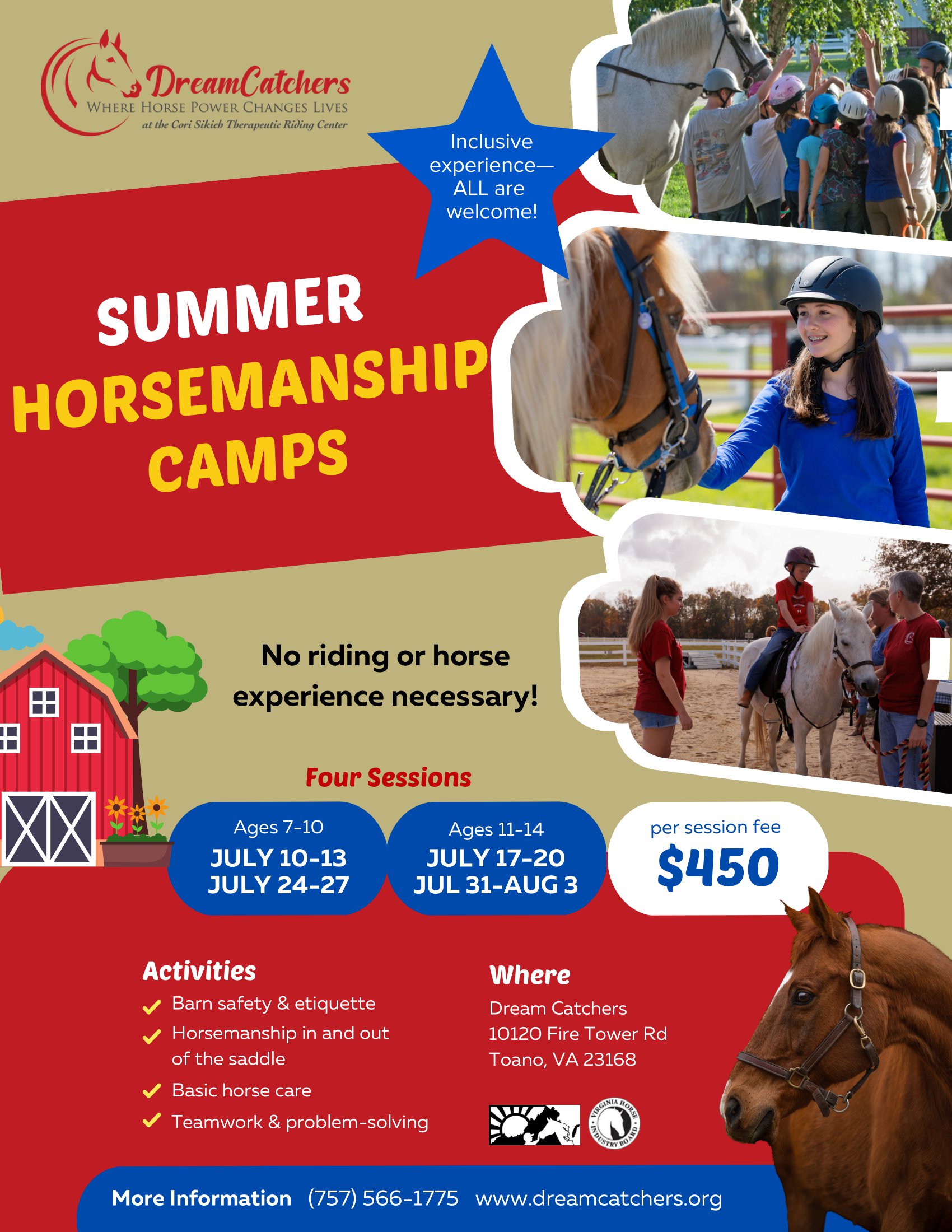 Dream Catchers is offering 4 Summer Horsemanship Camps for children with and without special needs between July 10th and August 3rd. These day camps will run Monday-Thursday, 9am-3pm each week at $450 per camper.
Week 1: 7/10/23-7/13/23 (ages 7-10)
Week 2: 7/17/23-7/20/23 (ages 11-14)
Week 3: 7/24/23-7/27/23 (ages 7-10)
Week 4: 7/31/23-8/3/23 (ages 11-14)
Join us for tons of fun at our inclusion day camps centered around our fabulous herd of horses! Campers will learn horsemanship through ground-based activities with our horses and will have riding lessons each day. Older children will have the opportunity to ride twice daily, including lessons in our fabulous equine obstacle park! Plenty of other fun and games will round out this opportunity to make new friends, practice respect for others with different backgrounds, and become leaders and problem-solvers.
Close-toed shoes or tennis shoes required. ASTM/SEI certified riding helmet required (must be within 5 years of manufacture date) - contact us if you are unable to provide your own helmet. Long pants or riding pants preferred. Snacks provided; campers must bring lunch daily.
Business Review